LOW SPEED CAR CRASHES CAN STILL CAUSE WHIPLASH PAIN – EVEN IF THE CAR IS NOT DAMAGED!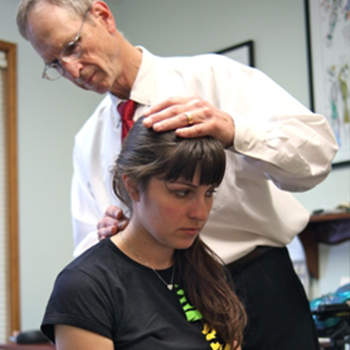 Many times an auto accident does minimal damage to the car, but still can cause painful problems in your body. A person can get a neck injury with change in velocity of only 2.5 to 5 miles per hour. You may walk away from the accident unaware that you that you are hurt at all. A few days later the symptoms hit. You may experience neck or back pain, headaches, dizziness or confused thinking. 
It is important to visit your chiropractor to treat the injury right away. Why a chiropractor? Chiropractors have been trained specifically to treat whiplash and other accident related soft tissue injuries. They have the right tools to treat the injured tissues rather than send you home with pain medications.
Some of the tools used at Capitol Chiropractic are flexion/distraction, spinal manipulation, ultrasound, electrical stimulation and healing laser. We have a licensed massage therapist who is qualified to do myofascial release – a special type of deep tissue massage.
If you, or a friend of yours has experienced an automobile accident, please have them call Capitol Chiropractic right away for an examination and consultation.